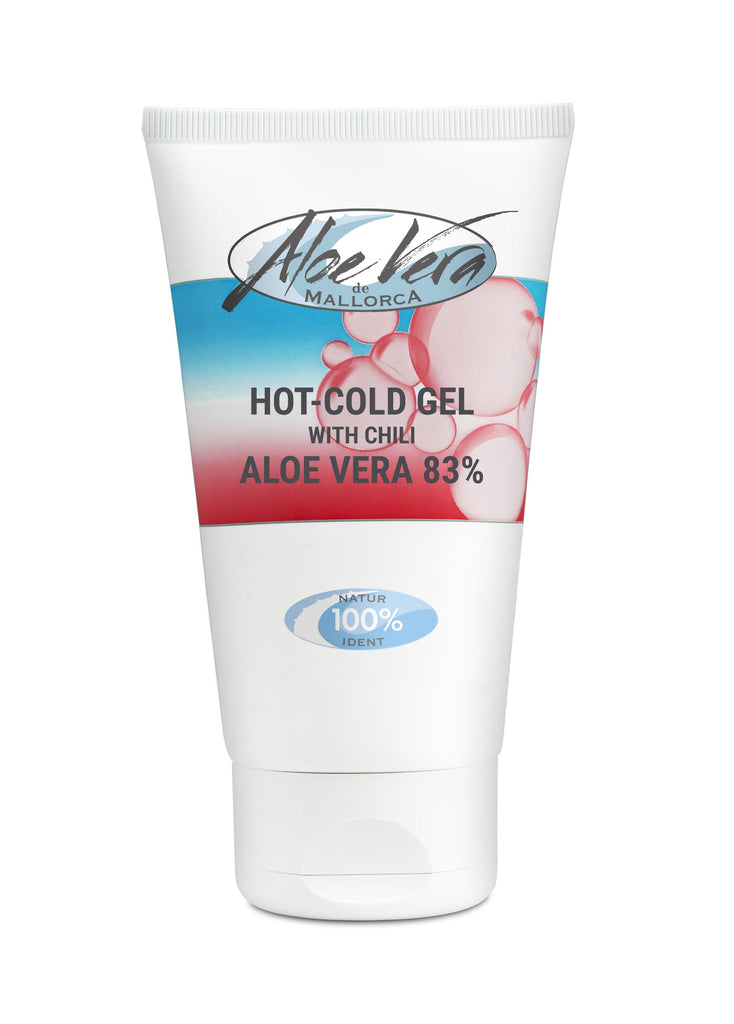 The combination of aloe vera gel chilli extract, camphor cinnamon tree oil and menthol provides a pleasant feeling of warmth with a deep effect. It loosens and relaxes the muscles, e.g. in the neck, back or leg area. The hot and cold effect relieves tendon and joint problems.
Active ingredients
Aloe vera, olive oil, chilli extract, menthol, camphor cinnamon tree oil, locust bean gum, shea butter
Do not apply to mucous membranes, the genital area or open wounds! Avoid contact with mucous membranes, open wounds and areas or eyes at all costs! Wash hands thoroughly after each application.
Free from
Emulsifiers, preservatives*, mineral oil, parabens, PEG, animal testing, nano-material and microplastics.
(* according to law)
Contents: 150ml