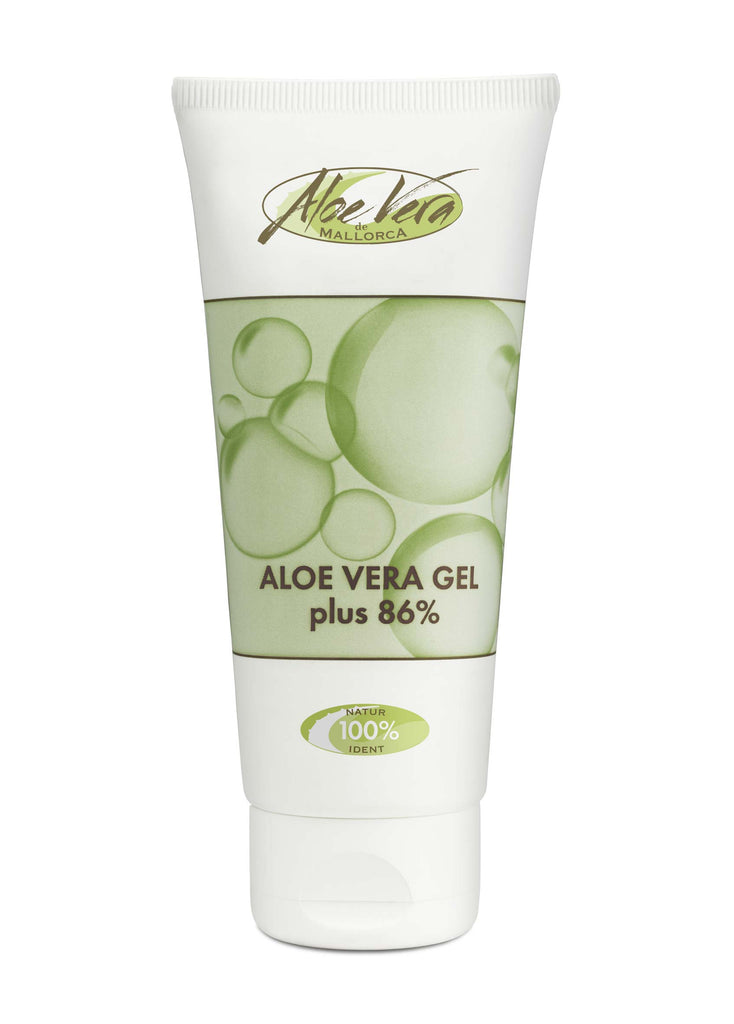 Aloe Vera Gel Plus 86% reduces swelling and inflammation after a short time. The active ingredients urea and panthenol have anti-itching, anti-inflammatory, regenerating and wound-healing properties which support the active ingredients of aloe vera excellently. Tried and tested for neurodermatitis, psoriasis, acne and herpes.
Active ingredients
Aloe Vera, Urea, Panthenol, Hyaluron

Free from
Emulsifiers, preservatives*, mineral oil, parabens, PEG, animal testing, nano-materials, water and microplastics.
(* according to law)
Contents: 100ml